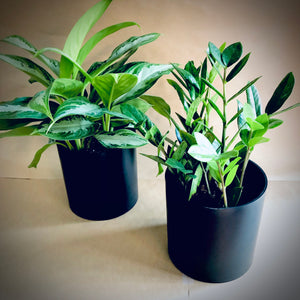 How does the subscription work? Our monthly subscription is simple. Each month, you select any 2 plants and you only pay the price for one. You just let us know what two plants and we'll deliver them right to your door.  Remember...you pay for only 1 plant and there is no obligation.

What does "No Obligation" mean? It means you can cancel at any time. And it also gives you options. You can gift a month to a friend, pause or double up on plants. All you need to do is notify us before the 25th of the prior month at info@livingartusa.shop.
What is my monthly cost? You are billed for one plant only...$39.95 each month or if you select a plant more than $39.95, you will be billed the higher price.
Note: This offer can not be combined with any other offer.